Believe it or not, I almost titled this article "Who the hell am I?" but decided otherwise 'cause you know, I changed my mind. My name's Mégara (yep like Hercules' famous girlfriend..) but most of my friends or should I say literally everyone calls me by my nickname "Meg".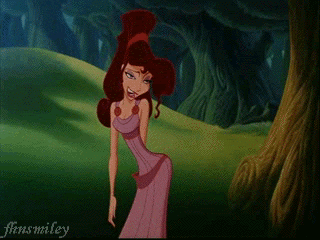 Well I guess that you came here because you want to know more about me, huh? Sorry to disappoint but I'm not so good at doing so…However I'm going to try just for you!
Since early childhood I have always loved fashion. It was and still is my biggest passion. I remember having loads of notepads with drawings of my future creations showing how much my creativity was mostly centered on what I could create to have a unique style.  Now, at 17 years old, I am still obsessed with creating my own style and it still is my dream to work in the fashion industry.
Now, let's talk about F-O-O-D. Yep, FOOD. As some of you might know, my instagram username  has the word 'chocolate' integrated in it. Thus, as you could have guessed it is one of my favorite things to eat. Pasta, pancakes, ice cream, sushis, fries, pizza…also form part of my go-to meals.
My first ever trial of nail art was in 2011 and it has become a big part of my life ever since. I have now become better at creating designs and also have several social media accounts for this passion. Makeup has also attracted my attention a few months ago and it's not surprising considering my love for creative things.
I also have a pet bunny called "Cuddle" but I'm not going to really say much about him now 'cause he actually deserves an entire post just for his cuteness… 😉
Asking yourself why did I create a blog?
Well I believe that happy things are meant to be shared to create exceptional moments with family and friends. Therefore, my blog will be all about sharing everyday things about my life hoping to inspire you but most importantly, to put a smile on your face.
So, welcome to my journey and dive in with me on this adventure.